Strength comes during recovery. If people invest so much time working, why not also invest quality time during downtime through active lifestyle?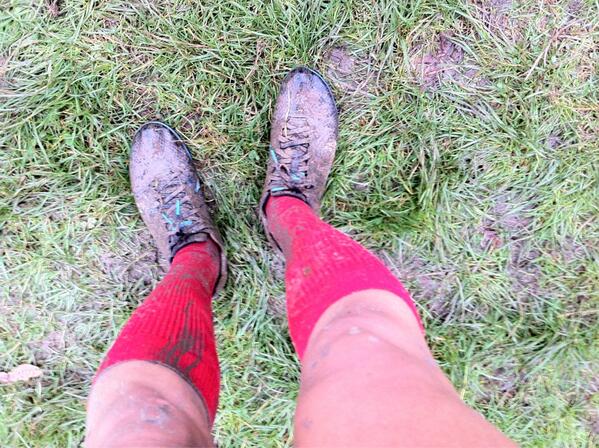 On Boxing Day 2013, I got hit by an email from my triathlon coach. In that Christmas message was an Excel spreadsheet attachment. It was a meticulously laid out triathlon training log for my daily, weekly and seasonal attention.
That's my social life cut out for 2014. I am not complaining. I chose it.
Around September 2012, I had an idea that I would be doing some sort of sportive, if not a duathlon. Exactly one year later, on 16 September 2013, a day before I worked briefly at WPP, I did the London Duathlon 2013. To be honest, I thought that was it for me in terms of competitions. Then, I got persuaded to do cross country competitions again, after so many years. My weekends and pastime were never the same again.
I have come a long way since 2010, when I fell ill whilst trying to juggle a full-time job and a masters degree, and in autumn 2011, when I came out of hospital and spent a short time to recuperate. Looking back, I returned to work too soon. Nonetheless, earning a stable income was a priority then. Recession took out a lot out of me, and left me with little time to recover, physically. With my battery half-charged, I worked in gaming for one year. Somehow I managed to fit cycling in between. I was that determined to get well again.
The opportunity to achieve a higher level of fitness, not just "getting well" and "fit for work", came last summer when I got a break. Guess what I did during those three months? I ran, cycled and swam more.
"Your health is your wealth"
Your health is your wealth. That's what I learned whilst going through that period of recovery, and riding the waves of recession between 2008 and 2013. It is understandable that a less than ideal economic situation gives the workforce little option but to work very hard. However, like they say in training, "strength comes during recovery". If people invest so much time working, why not also invest quality time during downtime through active lifestyle?
It was the downtime that I had in between jobs during that period that allowed me to invest time in my physical self. Whilst I doubt I would be as fast as I was years ago whilst in taekwondo (or even faster years before that when I was a sprinter at school), I am definitely much healthier than I was in 2008.
So I have 2014 to see if I would be a triathlete, or a duathlete. Either way, the work in achieving the goal has begun. I have started. I am pleased to be healthy again, and to have such good coaches and training buddies at my running club.
I am not saying I like the unsettled ocean of unpredictability. Like everyone else, I am working towards a regular life no longer beset by surprises. But smooth seas don't make skillful sailors. For that, I am grateful.